The Legend of Aurum Draconis (Game) ⚔️
"Strong as a bear. Fierce as a wolverine. Fear cuts deeper than swords. The man who fears losing has already lost."
All items and characters in the game are NFT's and can be traded freely in the in-game Marketplace using the $DCAU token.

All items and characters are ready to be used in our next layer gaming experience.

Staking in our native vaults will add an experience boost for all of your gameplay.
WAUHGGH!! Is that thing made out of gold!??
An NFT avatar is required to play
The Legend of Aurum Draconis
. You can buy an avatar with $DCAU - there will be a set number of characters, released in batches on our marketplace.
This character gains experience and levels through our mini-games. As you level up, you receive new stat points to increase your avatar's value and chances of winning.
You can use this NFT on every layer of the farming and in all of our games.
As you gain experience and levels through our games, your character will grow in strength and become more valuable.
Upon completing the
The Legend of Aurum Draconis
, you will receive an exclusive, limited edition Dragon Slayer NFT.
Wild and untamed, where adventure abounds!
The plains are a vast and dangerous area just outside of the township of Dragon's Haven, where heroes are made.
Equipping your finest gear, head out to fight enemies of the kingdom, gain experience and find magical loot. These vast riches can be traded in our marketplace or equipped to boost strength and agility, becoming the ultimate warrior.
You receive 10 turns per day to search the plains. Sleeping at the Inn will leave you feeling refreshed and ready with additional turns.
You gain experience and items in the plains. Once you are strong and ready and have learned the Dragon's secrets, you can try your luck at slaying the Golden Dragon for a chance to win $DCAU, valuable loot and a unique Dragon Slayer NFT.
Come on in and rest your weary feet, traveller!
The Inn is at the heart of town. Players can exchange $DCAU to rest and refresh their turns, get special boosts from the bard's songs or head to the backroom to try their luck at gambling.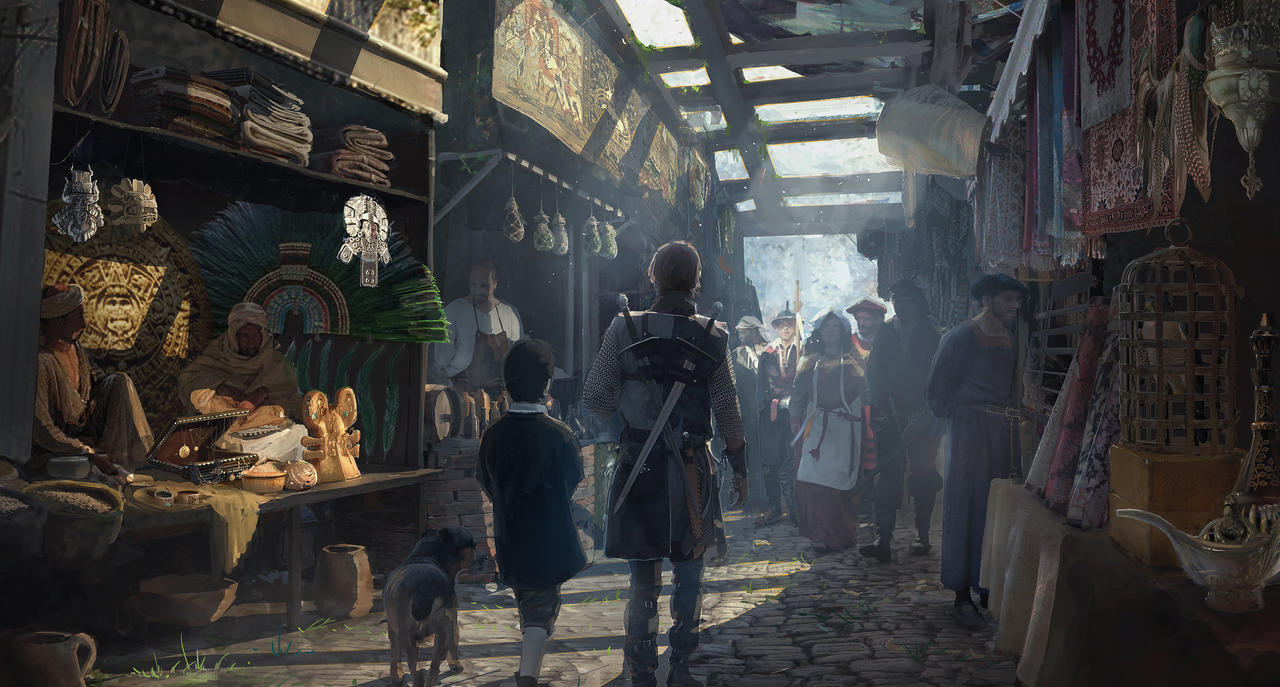 OOOH what's this shiny thing over here?
The trading hub of the town, here you can buy and sell magical equipment or even a new character!
There is a small transaction fee of 5% for participating in the marketplace. The fee is used to support our platforms development and the creation of new magical loot.